Tag Archives:
Hannah Motler
Tugberk Acar shot the cover. (source)
Leave a comment | tags: Hannah Motler, Tugberk Acar, Vogue Turkey | posted in Cover, Magazine, Models, Photographers
---
Juliette Cassidy shot the cover. (source)
Leave a comment | tags: Hannah Motler, Juliette Cassidy, Porter Magazine | posted in Cover, Magazine, Models, Photographers
---
Gigi Hadid, Mayowa Nicholas, Anna Herrera, Felice Nova, Hannah Motler, Marjan Jonkman, Shayna McNeill, Nina Marker, Tae Min Park, Erik van Gils, Gena Malinin, Malick Bodian, and Elias de Poot are photographed by Adam Katz Sinding for the Fall Winter 2020 ad campaign images of Tom Ford. (source)
Leave a comment | tags: Adam Katz Sinding, Anna Herrera, Elias de Poot, Erik Van Gils, Felice Nova, Gena Malinin, Gigi Hadid, Hannah Motler, Malick Bodian, Marjan Jonkman, Mayowa Nicholas, Nina Marker, Shayna McNeill, Tae Min Park, Tom Ford | posted in Ad Campaign, Models, Photographers
---
Prada latest campaign acts double as an online action in collaboration with Sotheby's, staged in October 2020. The proceeds from the auction artefacts (fashion items, photographic prints, show invitations, pieces drawn from the runway décor) will be donated to benefit UNESCO educational projects, expanding inclusion in education for vulnerable populations across the globe.
Daniel Arnold, Gigi Hadid, Phil Meech, and Kevin Tachman were in charged of the backstage photographers with Ferdinando Verderi and Olivier Rizzo serves as creative director and stylist respectively.
The models featured are Anok Yai, Shaoqi Zeng, Mensah Benjamin, Berend Blom, Sara Blomqvist, Lexi Boling, Maximilian Bungarten, Thibaud Charon, Meghan Collison, Shin Dongyeon, Bangali Drammeh, Daan Duez, Freja Beha Erichsen, Maty Fall, Roman Fironov, Kaia Gerber, Jonas Glöer, Gigi Hadid, Theresa Hayes, Kat Hessen, Nera Jezidzic, Marvin Kivisalu, Jacob Lepp, Shuping Li, Fia Ljungstrom, Benoni Loos, Viktoria Lulko, Elhadji Mar, Sculy Mejia, Licett Morillo, Hannah Motler, Paavo Pakkanen, Laura Reyes, Max Townsend, August Traumanis, and Rianne Van Rompaey. (source)
Leave a comment | tags: Anok Yai, August Traumanis, Bangali Drammeh, Benoni Loos, Berend Blom, Daan Duez, Daniel Arnold, Elhadji Mar, Ferdinando Verderi, Fia Ljungström, Freja Beha Erichsen, Gigi Hadid, Hannah Motler, Jacob Lepp, Jonas Glöer, Kaia Gerber, Kat Hessen, Kevin Tachman, Laura Reyes, Lexi Boling, Licett Morillo, Marvin Kivisalu, Maty Fall, Max Townsend, Maximilian Bungarten, Meghan Collison, Mensah Benjamin, Nera Jezidzic, Olivier Rizzo, Paavo Pakkanen, Phil Meech, Prada, Rianne van Rompaey, Roman Fironov, Sara Blomqvist, Sculy Mejia, Shaoqi Zeng, Shin Dongyeon, Shuping Li, Sotheby's, Theresa Hayes, Thibaud Charon, Viktoria Lulko | posted in Ad Campaign, Models, Photographers
---
Luigi & Iango shot the cover. (source)
Click here to view last year cover featuring Naomi Campbell, here to view 2018 cover featuring Gigi Hadid, here to view 2017 cover featuring Nicolas Ghesquiere, Rila Fukushima, Jennifer Connelly, Léa Seydoux and Michelle Williams, here to view 2016 cover featuring Binx Walton, here to view 2015 cover featuring Natasha Poly, here to view 2014 cover featuring Doutzen Kroes, here to view 2013 cover featuring Karlie Kloss, here to view 2012 cover featuring Candice Swanepoel, here for 2011 cover with Naomi Campbell, and here for 2010 cover with Raquel Zimmermann.
Leave a comment | tags: Abby Champion, Bente Oort, Hannah Motler, Luigi & Iango, Mika Schneider, Shanelle Nyasiase, Vogue Japan | posted in Cover, Magazine, Models, Photographers
---
The cover is shot by Alexander Saladrigas. (source)
Leave a comment | tags: Alexander Saladrigas, Dipti Sharma, Hannah Motler, Porter Edit, Shanelle Nyasiase | posted in Cover, Magazine, Models, Photographers
---
Versace gathered a whopping 54 (!!) models to star in their Fall Winter 2018 ad campaign images photographed by the legendary Steven Meisel. With cast this big, we couldn't help but wonder how it will look in print magazines!? Will there any magazine that run this images in its entirety as a fold out?
The campaign is styled by Jacob K with hair and makeup by Guido Palau and Pat McGrath. Read on to know the complete casts: Kaia Gerber, Lea Julian, Shanelle Nyasiase, Rachel Marx, Ansley Gulielmi, Oscar Kindelan, Gigi Hadid, Kris Grikaite, David Alexander Flinn, Adela Stenberg, Imaan Hammam, Salomon Diaz, Remington Williams, Sara Grace Wallerstedt, Sohyun Jung, Natalie Ogg, Eduarda Breitas, Emily Gafford, Dylan Fender, Blesnya Minher, Fei Fei Sun, Nora Attal, Fran Summers, Finnlay Davis, Adut Akech, Lexi Boling, Imari Karanja, Vittoria Ceretti, Malick Bodian, Grace Elizabeth, David Trulik, Naomi Chin Wing, Paul Hameline, Hannah Motler, Gisele Fox, Yasmin Wijnaldum, Skylar Penn, Rianne Van Rompaey, Lily Nova, Xu Meen, Heejung Park, Natalie Westling, Hiandra Martinez, Ali Latif, Aube Jolicoeur, Josh Upshaw, Cara Taylor, Aaron Shandel, Joao Knorr, Bella Hadid, Julia Nobis, Olivia Forte and Stella Maxwell. (source)
Click the links to view past campaign images of Versace: Spring Summer 2018, Fall Winter 2017, Spring Summer 2017, Fall Winter 2016, Spring Summer 2016, Fall Winter 2015, Spring Summer 2015, Fall Winter 2014, Spring Summer 2014, Fall Winter 2013, Spring Summer 2013, Fall Winter 2012, Spring Summer 2012, Fall Winter 2011, Spring Summer 2011 (here for Menswear), Fall Winter 2010, Spring Summer 2010 and Fall Winter 2009.
Leave a comment | tags: Aaron Shandel, Adela Stenberg, Adut Akech, Ali Latif, Ansley Gulielmi, Aube Jolicoeur, Bella Hadid, Blesnya Minher, Cara Taylor, David Alexander Flinn, David Trulik, Dylan Fender, Eduarda Breitas, Emily Gafford, Fei Fei Sun, Finnlay Davis, Fran Summers, Gigi Hadid, Gisele Fox, Grace Elizabeth, Guido Palau, Hannah Motler, Heejung Park, Hiandra Martinez, Imaan Hammam, Imari Karanja, Jacob K, Joao Knorr, Josh Upshaw, Julia Nobis, Kaia Gerber, Kris Grikaite, Lea Julian, Lexi Boling, Lily Nova, Malick Bodian, Naomi Chin Wing, Natalie Ogg, Natalie Westling, Nora Attal, Olivia Forte, Oscar Kindelan, Pat McGrath, Paul Hameline, Rachel Marx, Remington Williams, Rianne van Rompaey, Salomon Diaz, Sara Grace Wallerstedt, Shanelle Nyasiase, Skylar Penn, Sohyun Jung, Stella Maxwell, Steven Meisel, Versace, Vittoria Ceretti, Xu Meen, Yasmin Wijnaldum | posted in Ad Campaign, Hair Stylist, Make Up Artist, Models, Photographers, Stylist
---
Steven Meisel photographed the models Gisele Fox, Hannah Motler, Kiko Arai, Lea Julian, Lorna Foran, Nisaa Pouncey, Kohei Takabatake, Tre Samuels, and Honza Stiborek for the campaign. (source)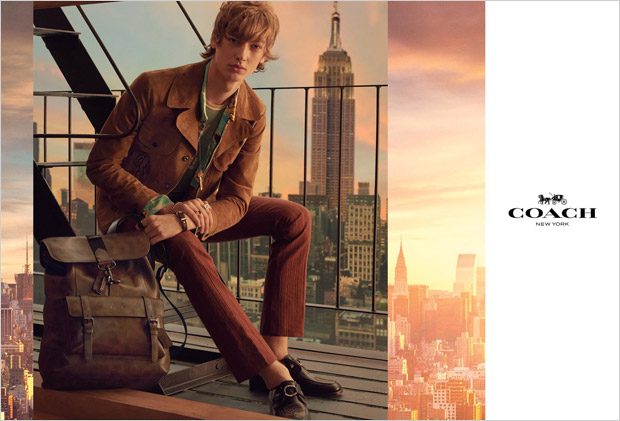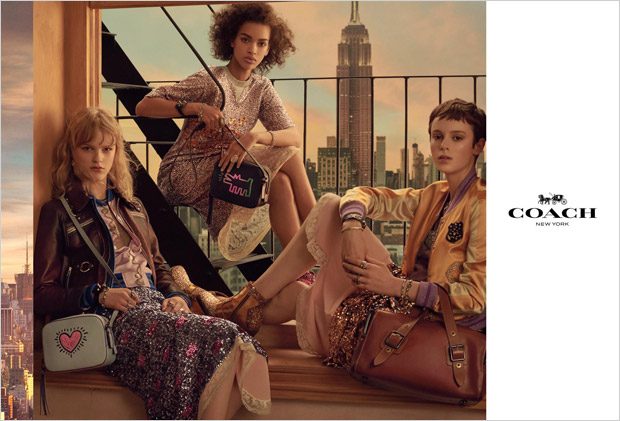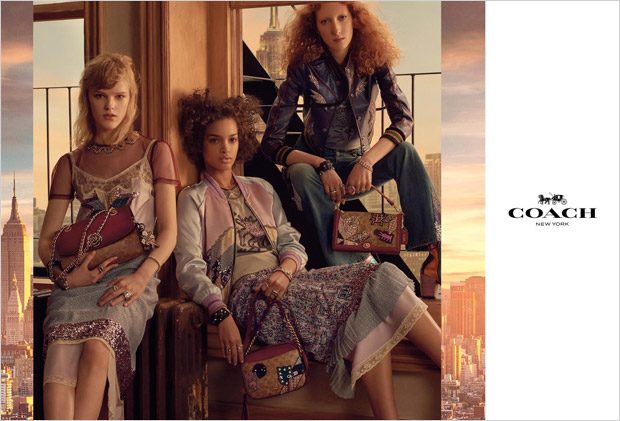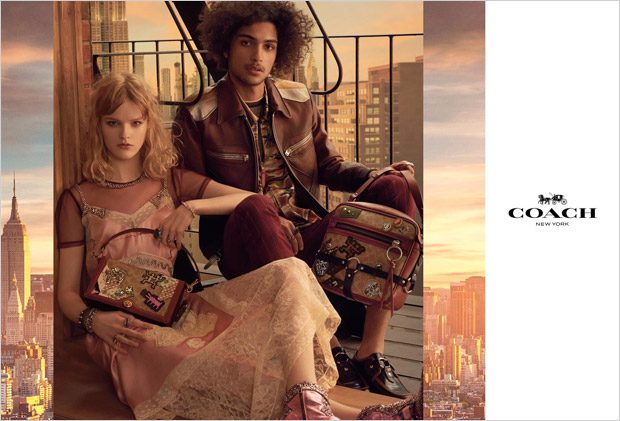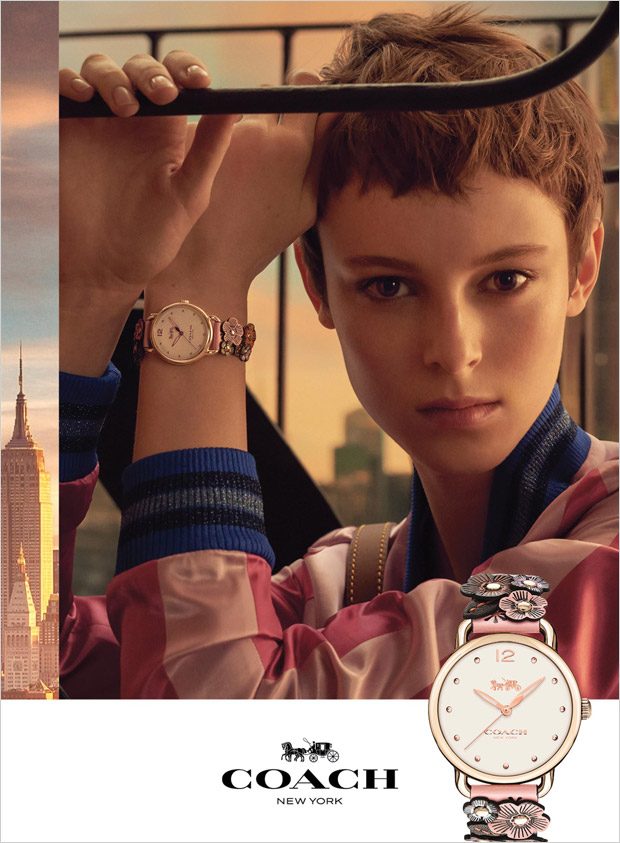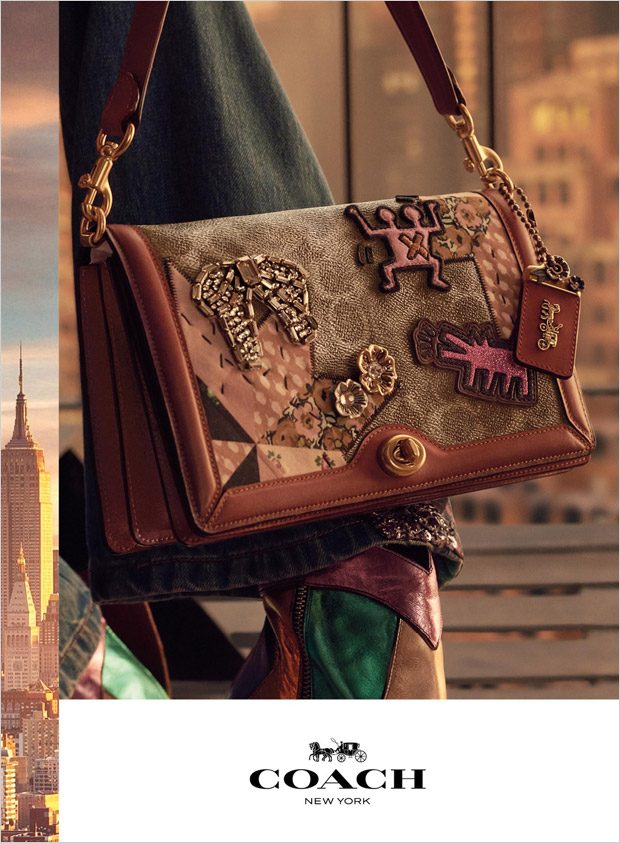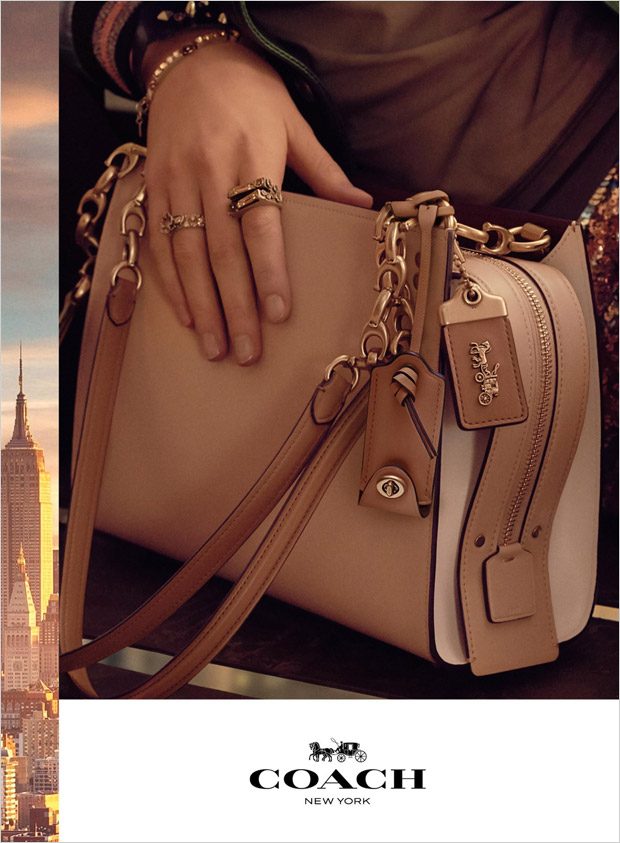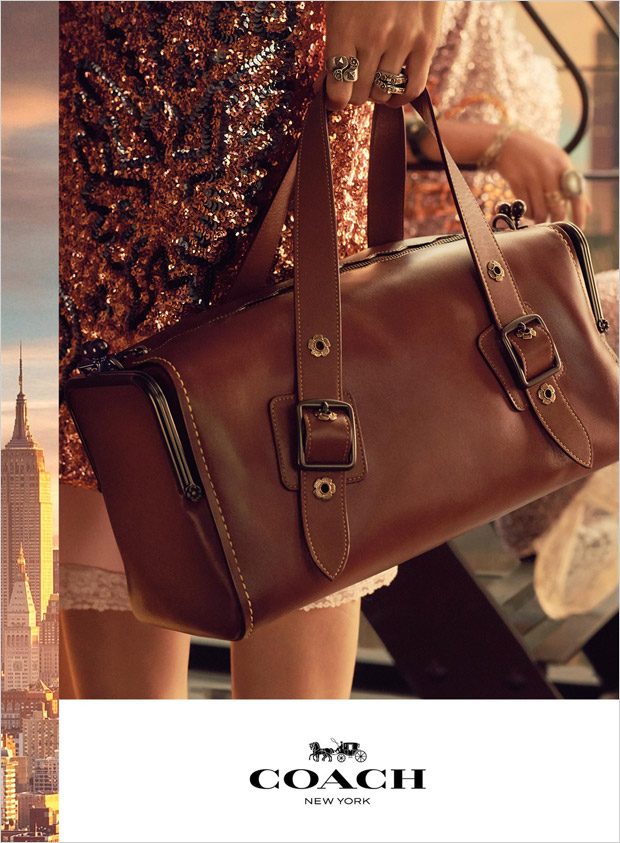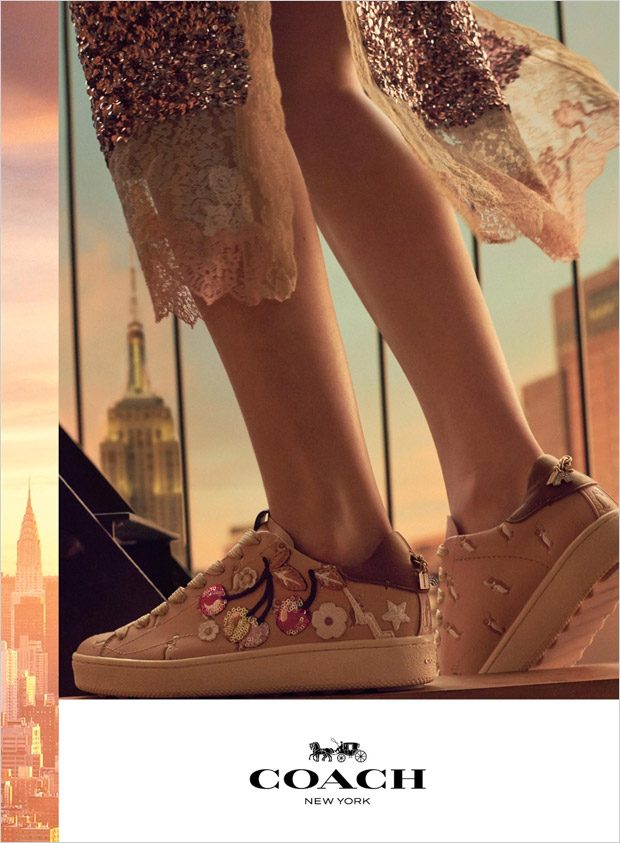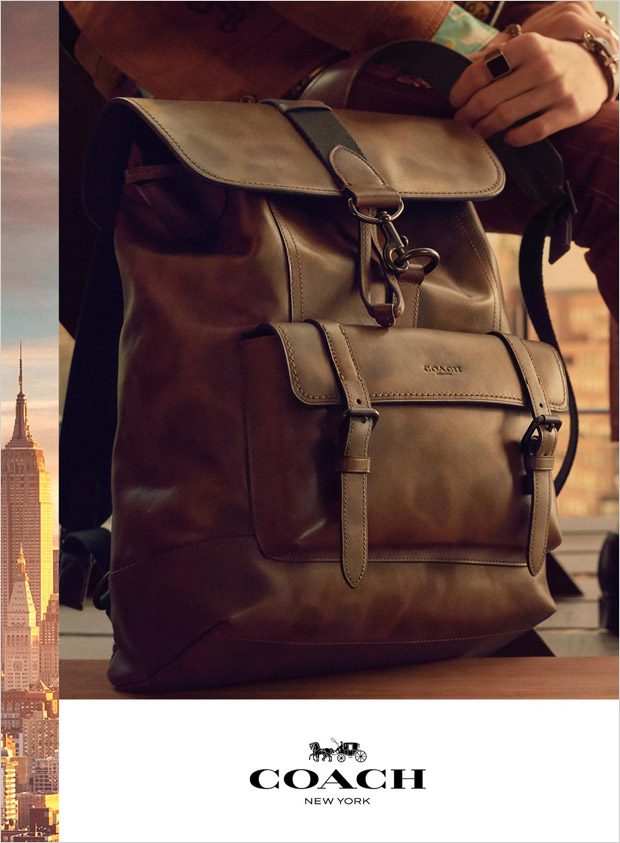 Leave a comment | tags: Coach, Coach 1941, Gisele Fox, Hannah Motler, Honza Stiborek, Kiko Arai, Kohei Takabatake, Lea Julian, Lorna Foran, Nisaa Pouncey, Steven Meisel, Tre Samuels | posted in Ad Campaign, Models, Photographers
---