Daily Archives:
July 22, 2020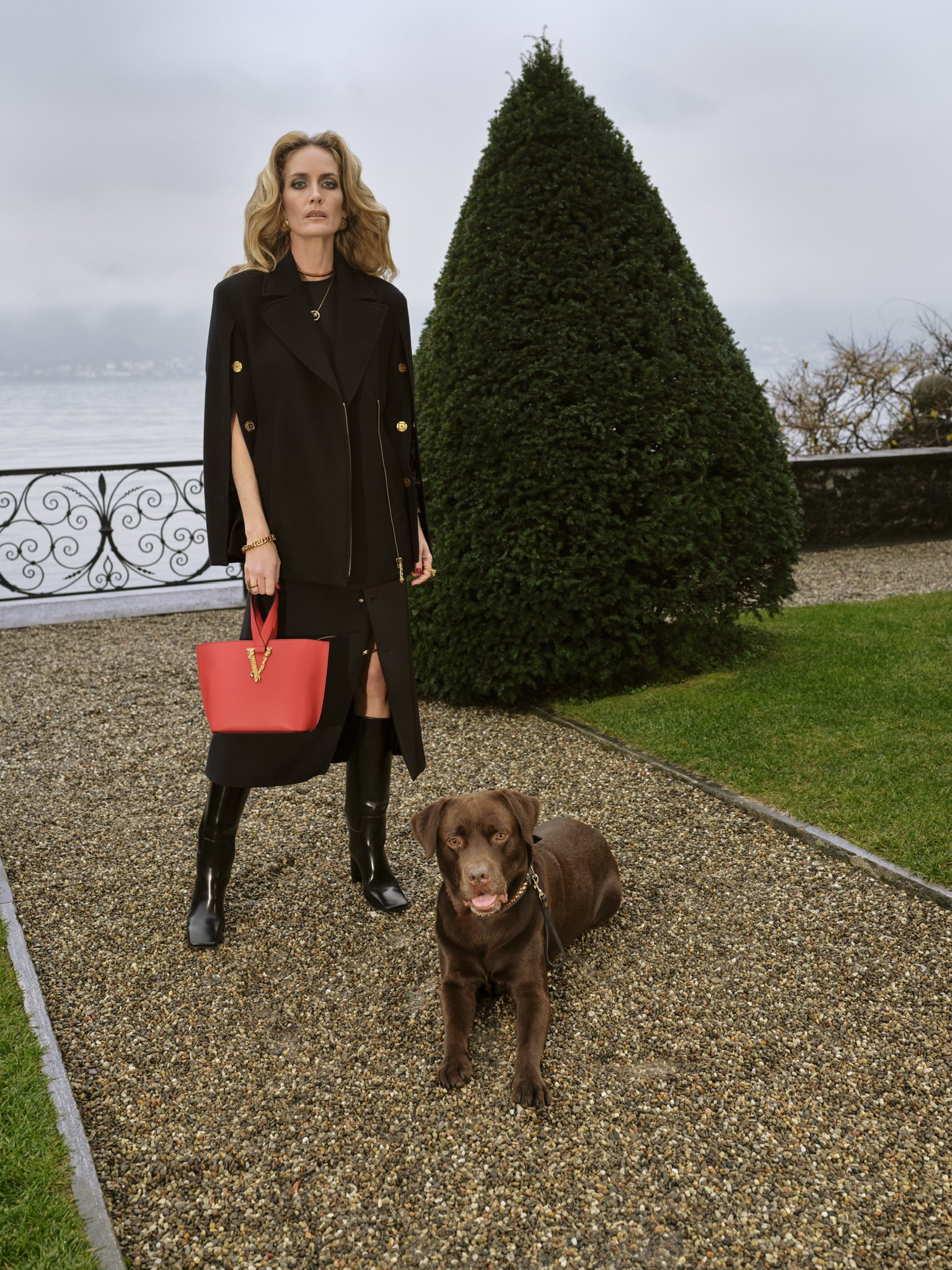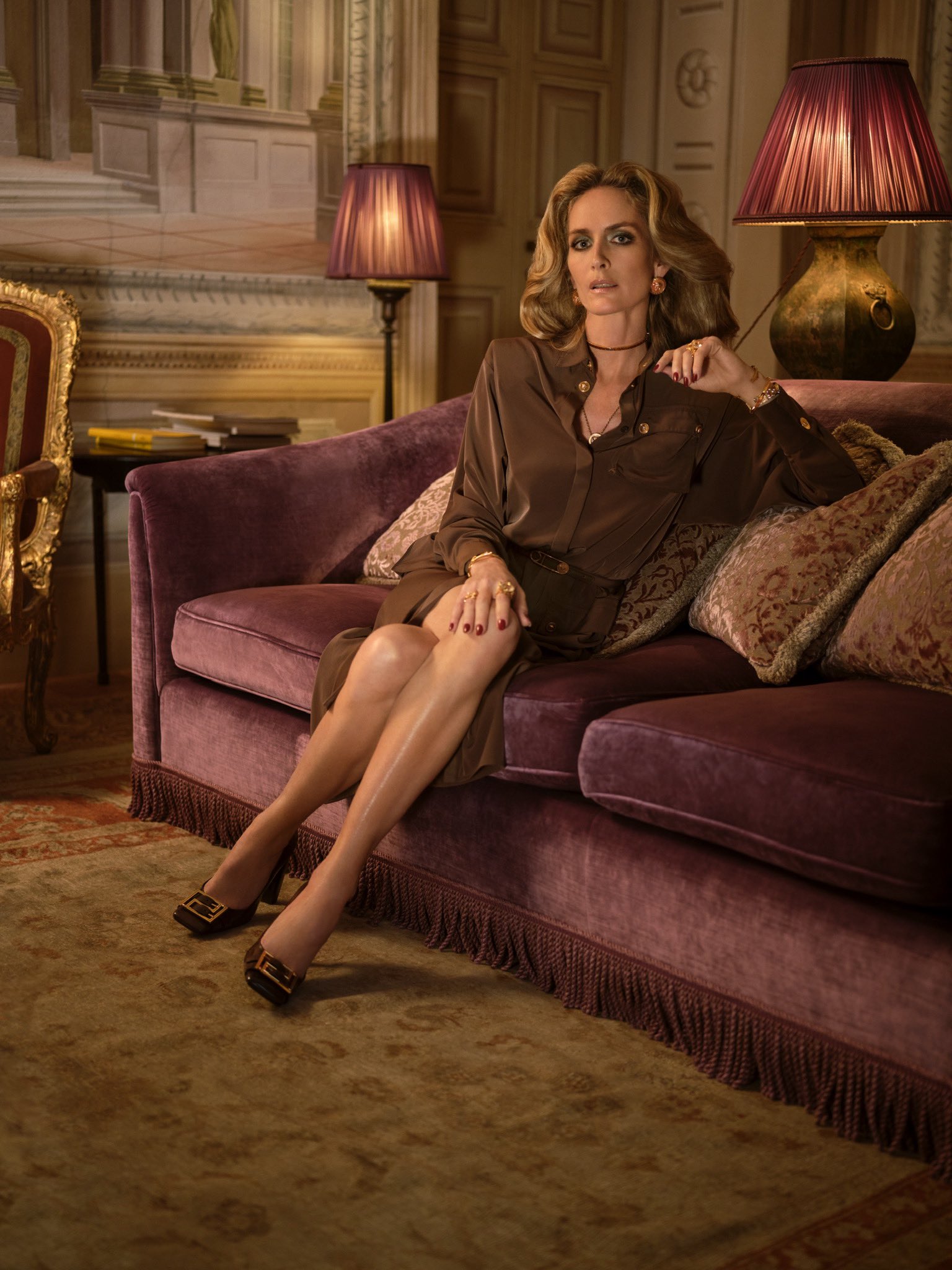 The campaign is shot by Robi Rodriguez and featuring Georgina Grenville. (source)
Leave a comment | tags: Georgina Grenville, Robi Rodriguez, Versace | posted in Ad Campaign, Models, Photographers
---
The cover is shot by Liz Johnson Artur. (source)
Leave a comment | tags: Adwoa Aboah, Elle UK, Liz Johnson Artur | posted in Cover, Magazine, Models, Photographers
---
Miuccia Prada tapped Gigi Hadid (she's documenting the backstage scene), Liz Collins (close-up portraits of the models in the show), and Nikolai Von Bismarck (photographed his partner Kate Moss at their home with a Polaroid camera, who styled her daughter Lila Moss) for the latest campaign images of Miu Miu.
Other contributors include photographers Steve Mackey, Douglas Irvine, and Amber Pinkerton (shooting young Londoners on the day they were free of confinement). The illustrations were provided by Patrick Waugh (he hand-painted some of the Polaroids), Anthony Turner, Luella Bartley, Silvia Prada, and Chantal Stracey (they all provided hand-drawn illustrations upon which the photos are tacked in freewheeling collages). (source)
Leave a comment | tags: Amber Pinkerton, Anthony Turner, Chantal Stracey, Douglas Irvine, Gigi Hadid, Kate Moss, Lila Moss, Liz Collins, Luella Bartley, Miuccia Prada, Nikolai Von Bismarck, Patrick Waugh, Polaroid, Silvia Prada, Steve Mackey | posted in Ad Campaign, Models, Photographers, Stylist
---
Prada latest campaign acts double as an online action in collaboration with Sotheby's, staged in October 2020. The proceeds from the auction artefacts (fashion items, photographic prints, show invitations, pieces drawn from the runway décor) will be donated to benefit UNESCO educational projects, expanding inclusion in education for vulnerable populations across the globe.
Daniel Arnold, Gigi Hadid, Phil Meech, and Kevin Tachman were in charged of the backstage photographers with Ferdinando Verderi and Olivier Rizzo serves as creative director and stylist respectively.
The models featured are Anok Yai, Shaoqi Zeng, Mensah Benjamin, Berend Blom, Sara Blomqvist, Lexi Boling, Maximilian Bungarten, Thibaud Charon, Meghan Collison, Shin Dongyeon, Bangali Drammeh, Daan Duez, Freja Beha Erichsen, Maty Fall, Roman Fironov, Kaia Gerber, Jonas Glöer, Gigi Hadid, Theresa Hayes, Kat Hessen, Nera Jezidzic, Marvin Kivisalu, Jacob Lepp, Shuping Li, Fia Ljungstrom, Benoni Loos, Viktoria Lulko, Elhadji Mar, Sculy Mejia, Licett Morillo, Hannah Motler, Paavo Pakkanen, Laura Reyes, Max Townsend, August Traumanis, and Rianne Van Rompaey. (source)
Leave a comment | tags: Anok Yai, August Traumanis, Bangali Drammeh, Benoni Loos, Berend Blom, Daan Duez, Daniel Arnold, Elhadji Mar, Ferdinando Verderi, Fia Ljungström, Freja Beha Erichsen, Gigi Hadid, Hannah Motler, Jacob Lepp, Jonas Glöer, Kaia Gerber, Kat Hessen, Kevin Tachman, Laura Reyes, Lexi Boling, Licett Morillo, Marvin Kivisalu, Maty Fall, Max Townsend, Maximilian Bungarten, Meghan Collison, Mensah Benjamin, Nera Jezidzic, Olivier Rizzo, Paavo Pakkanen, Phil Meech, Prada, Rianne van Rompaey, Roman Fironov, Sara Blomqvist, Sculy Mejia, Shaoqi Zeng, Shin Dongyeon, Shuping Li, Sotheby's, Theresa Hayes, Thibaud Charon, Viktoria Lulko | posted in Ad Campaign, Models, Photographers
---
UPDATED JULY 23RD 2020: Added new covers with Amar Akway, Shanelle Nyasiase, Aliet Sarah, and Mayowa Nicholas. (source)
The covers are shot by Luigi & Iango. (source)
Leave a comment | tags: Aliet Sarah, Amar Akway, Kaia Gerber, Luigi & Iango, Mayowa Nicholas, Shanelle Nyasiase, Vogue Japan | posted in Cover, Magazine, Models, Photographers
---